Project: Gabion benches & walls for The Crossings Park - City of Lethbridge, Alberta, Canada
Installer: Elan Construction/Calgary
Landscape Architect: Jonathan Sagi/Ground3
Glass Supplier: American Specialty Glass
Contributing Manufacturer: Omega II Fence Systems
Materials: Omega II Fence Evolution panels, custom cut to size with custom attachments
The Crossings Park in the city of Lethbridge was designed to not only meet the programming and educational needs of two schools, but to serve the future community as an attractive park and as storage for storm water. The 51.8 acre park represents the second largest park built in Lethbridge.
As an innovative concept for adding color and illumination, as well as additional seating, gabion benches & walls were built onsite. During the evening, light shines up from below, illuminating the light blue glass. The electrical elements are concealed within custom cement blocks on the sides. To provide additional outdoor seating, the gabion benches are topped with treated wood.
Omega II Fence Systems provided the Evolution double wire panels, custom cut to size with customized attachments. Easy to install, the sturdy, see-through panels of the Evolution were the ideal, cost-effective solution for this project.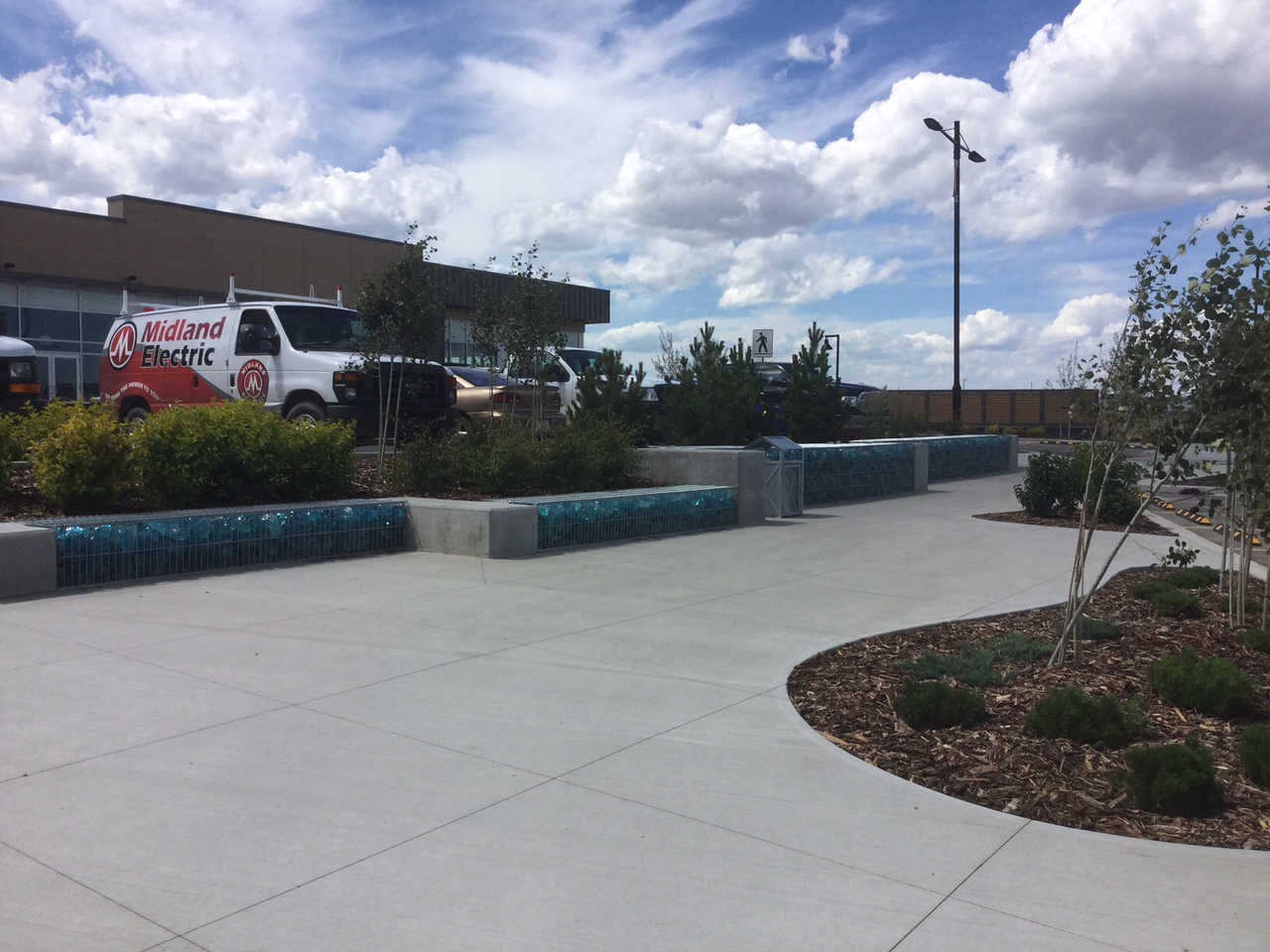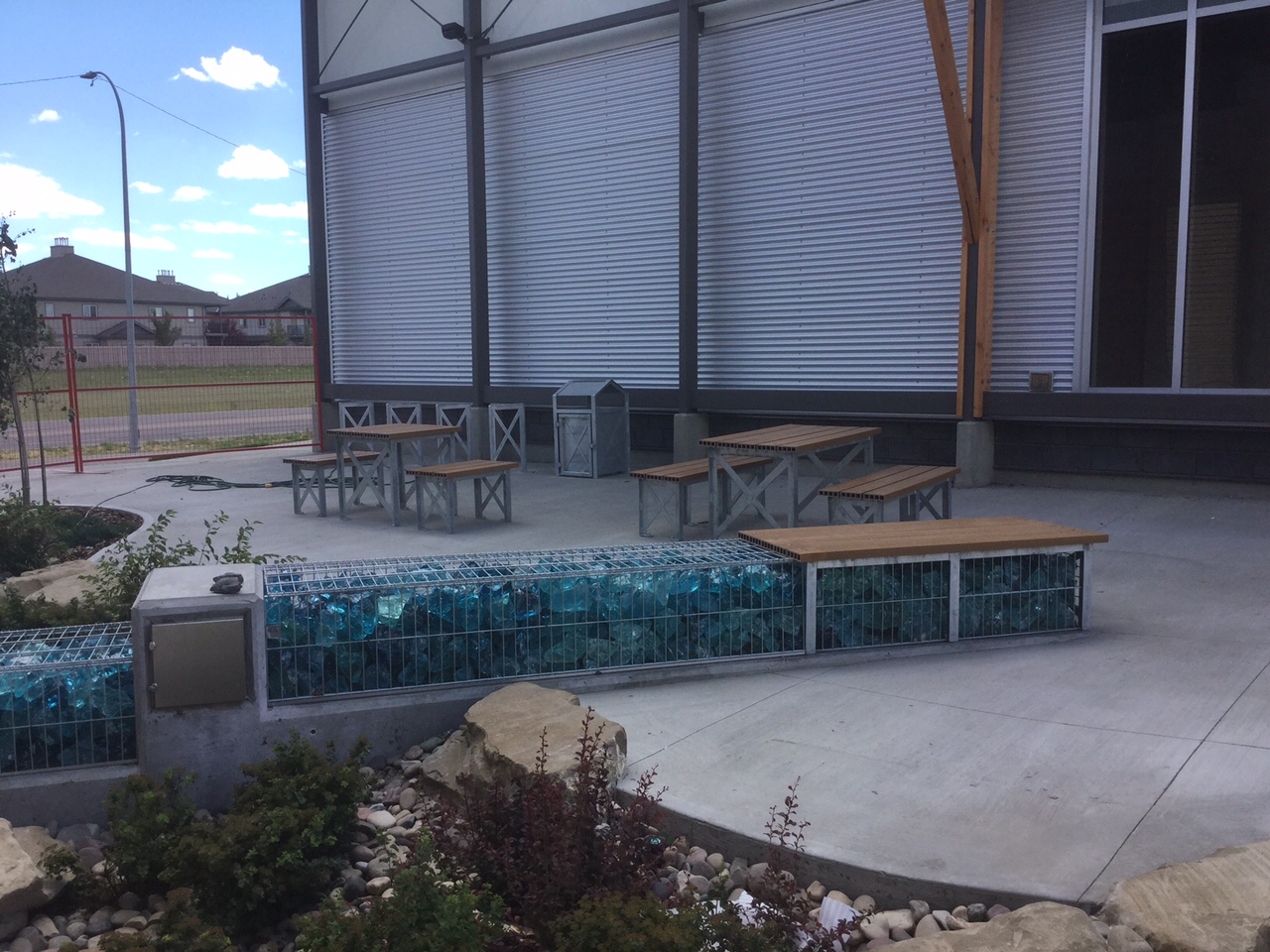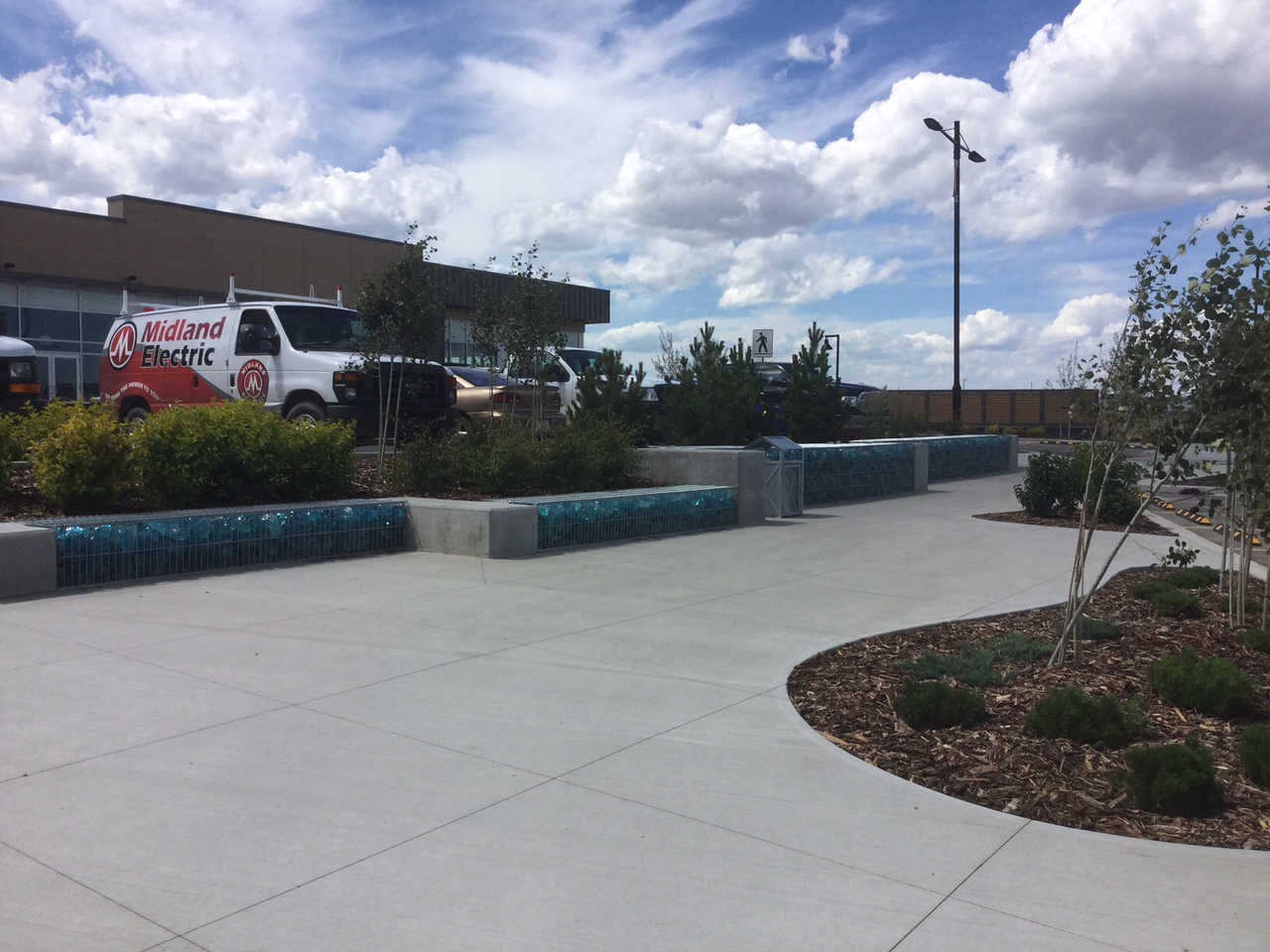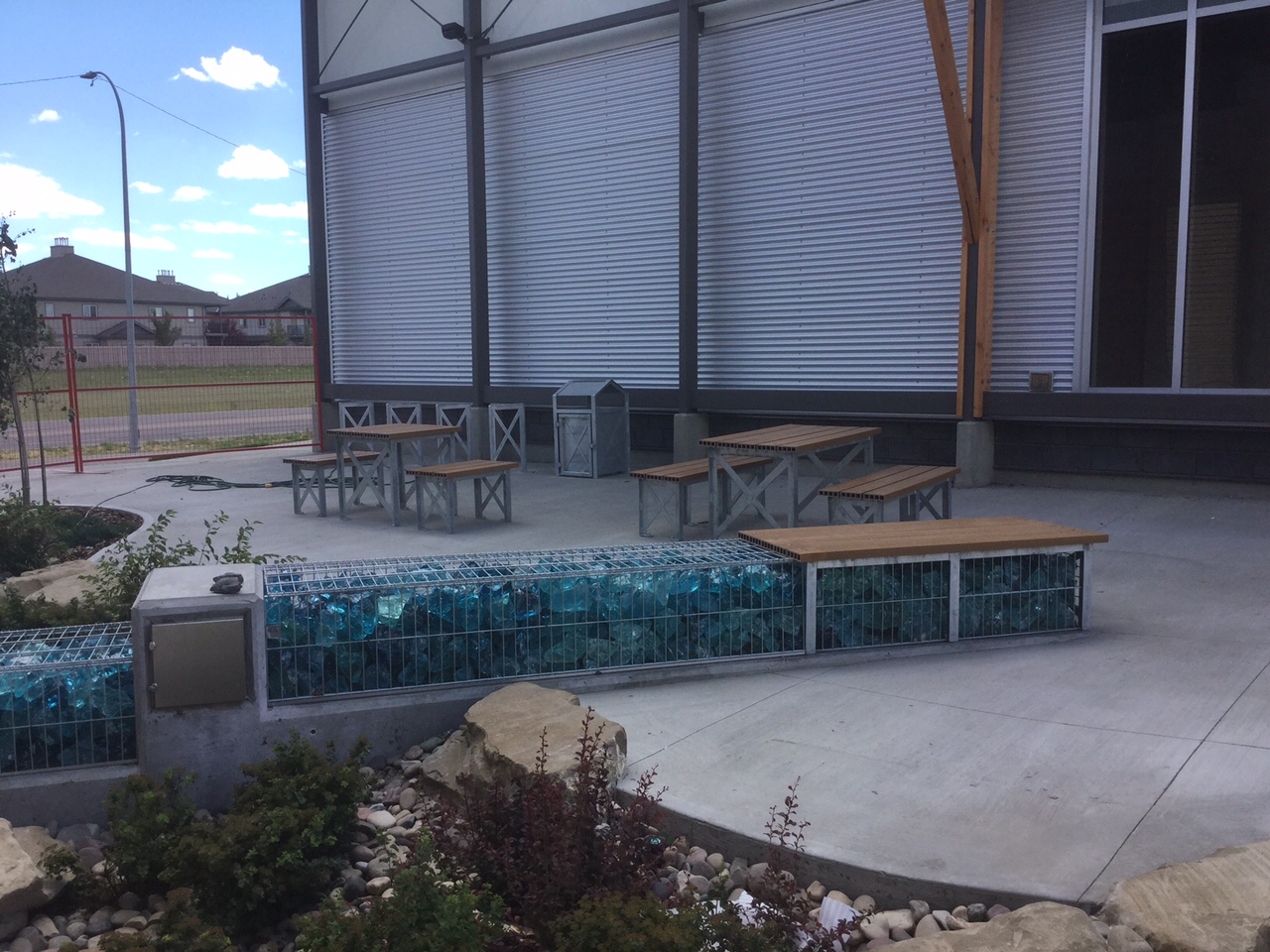 OMEGA II FENCE SYSTEMS
Omega II Fence Systems offers outstanding fence systems at a competitive price for industrial, commercial, residential and custom designs. The company's goal is to successfully integrate beauty, security and strength to produce the ideal fence for all projects, deterring even the most motivated trespasser and allowing your concept to shine through.